BOOK A FREE 30-MINUTE CRYPTO CONSULTATION
Here at Imperial Wealth Crypto, we understand the nerves and anxiety that investors go through when first getting into cryptocurrency. Most of the time we find our investors are extremely excited and willing to get set up, yet don't know where to start!

Book a call at a time that suits you, alternatively call us now on:

Be guided by one of our experts on what products and services we have to offer.

Pick a starting point, it might be education or perhaps you're ready to invest!

Get set up and start taking advantage of the Cryptocurrency industry!
Initial Trading Consultation
Please select a date and time that you would like us to call you.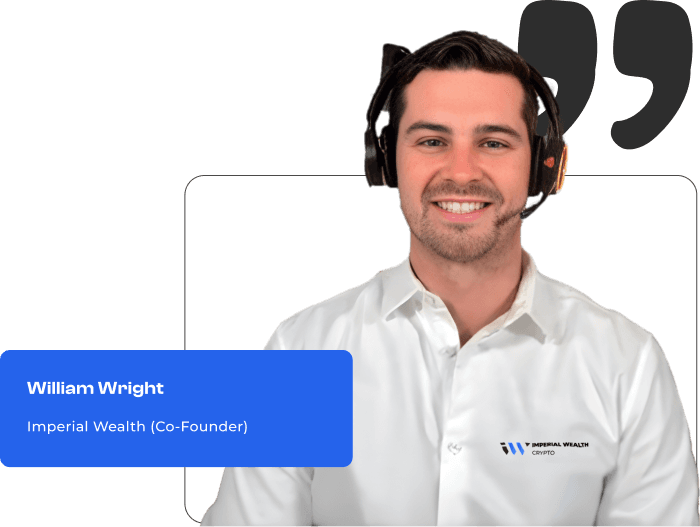 Questions our experts will often help you answer include:
Is crypto trading profitable?
How can you achieve consistent results?
How much can you make through investing in crypto?
What are the best coins to buy?
How can you educate yourself?
We strongly recommend you book a call with one of our experts and let them help educate you before getting set up.
It's free after all, so what have you got to lose?
It's time for you to make the change and start gaining exposure to the fastest growing financial market!