Betting
Untapped Markets,
Yours For The Taking.
New or experienced, we've got the edge and tools you need.
FIND YOUR PATH
Discover The Imperial Wealth Edge
Imperial Wealth has helped thousands of investors start generating real wealth. Check out our four step process to ensuring we only deliver the best of the best.
Sourced

We source only the best talent for our platform.

Verified

We verify quality of the talent presented to you.

Partnered

Build up industry relationships to further our lineup.

Delivered

Delivered through multiple services & educational courses.
Our Teaching
Philosophy
Our Students learn to make money while making money. Once you are inside, we'll immediately focus on making you earn your first profits as soon as possible.
Meet Luke
He says signing up was one of the best experiences of his life. He was very sceptical at the start, but after watching the free training and learning the methods, he was able to make $17,000 in 5 months. Here's what he had to say…
---
LUKE'S REVIEW
Meet Blake
With no experience in our program, Blake wanted to learn of a way to make his dad more money.His dad was so successful that he started doing it himself. Here's what he had to say…
---
BLAKE'S REVIEW

New To Betting?
Feel like you're missing an edge that other investors have over you?
Plus All The
Free Resources
We know getting the best tips can be the difference between profit and loss. That is why we have a team full of betting analysts who are constantly researching the best bets to invest in.
We have over 10 calculators created by industry experts to help accelerate your journey and give you the IW edge.
We collate promotions from all Australian bookmakers daily for you to save you hours of time.
We know getting the best odds can be the difference between profit and loss. That why we created our odds comparison suite.
With so many leagues, teams and events on-going, it can be hard to keep track when a season ends and another starts. We've got you covered.
Want a taste of what's to come? Are you new to investing? We've developed a course just for you.
Each bookmaker is different, and knowing how the differ is key to long-term sustainability.
Even More Free Stuff?!
I Know - We're Crazy.
Get our best insights on a regular basis for free from several of our platforms analysts so you can get a taste of what it's like to be a part of the IW family.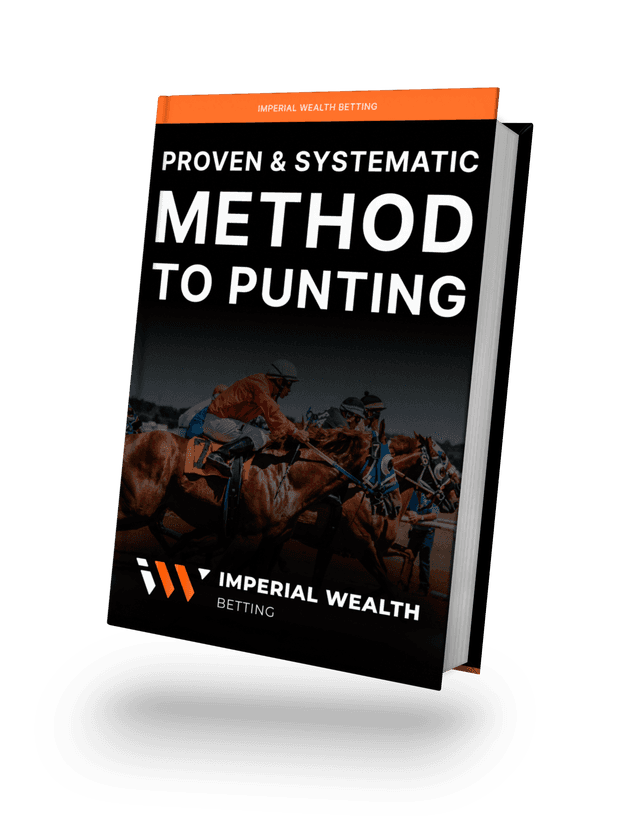 Your success
is our success
We are a community of teachers and students all sharing our wins and struggles throughout our investment journeys. Whether you're building your first income stream or expanding on multiple, you'll feel right at home with Imperial Wealth.