Crypto
Did You Miss Another
Huge NFT Drop?
Start gaining insight into Imperial Wealth's expert analysis on the NFT market, we have picked some of the biggest NFT drops in the past 2 years and our members reaped the rewards!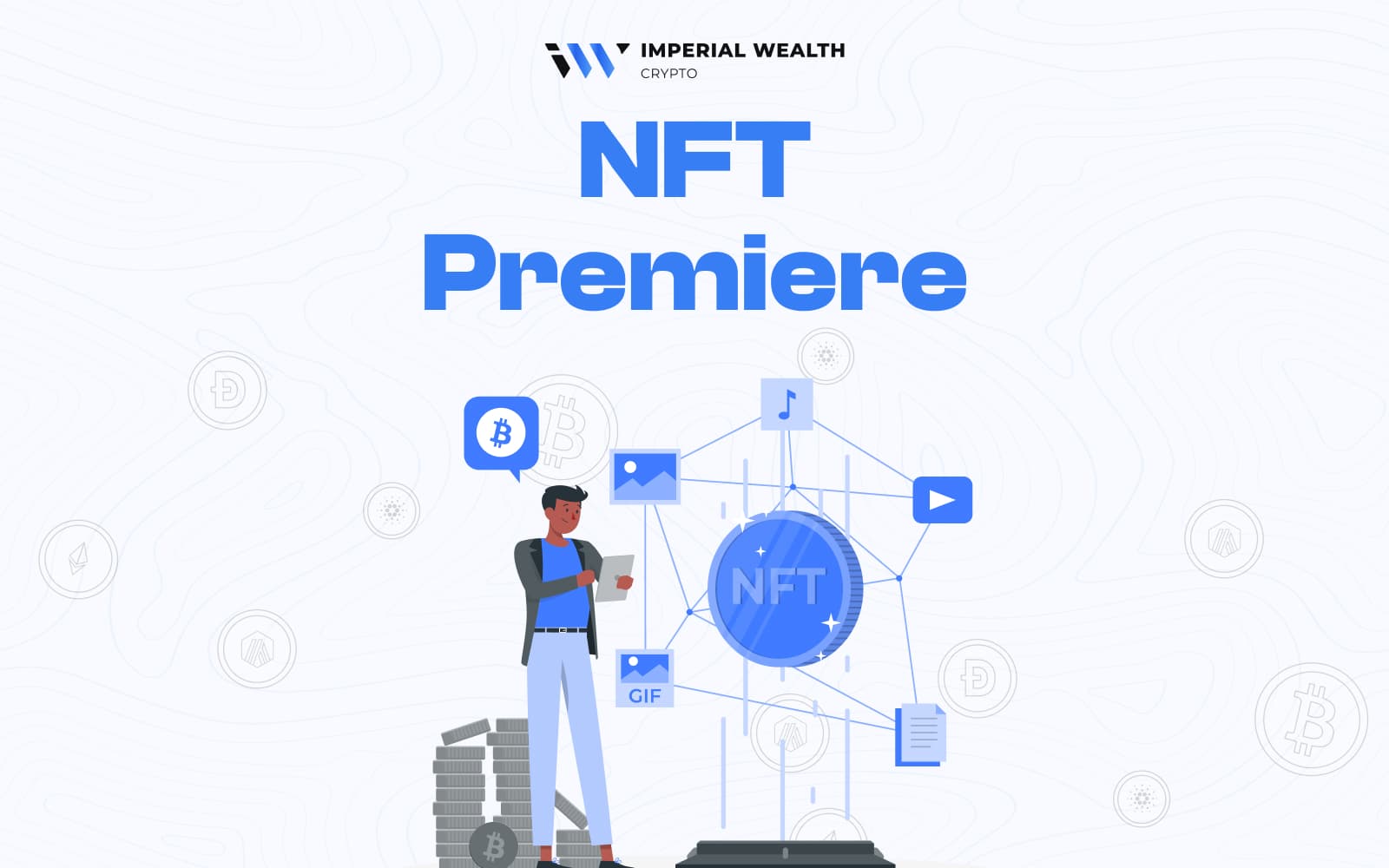 LEARN FROM THE BEST
Welcome to the world of NFTs!
Feeling like you are lost in the world of crypto? Have you heard about all the negative news around NFT's? Want to make profits in the biggest hype of 21st century
Groups

3

Support and advice

24/7

Experts

5+
Get access to our teams expert analysis on the NFT market, we have picked some of the biggest NFT drops in the past 2 years and our members reaped the rewards!
Begin to comprehend how valuable NFTs truly are. NFTs represent real-world items such as videos, music, artwork, real estate or even big sporting moments, that are cryptographically unique and cannot be replicated. Representing an individuals' property rights, identity and more, they can be bought, sold and traded. They are completely non-interchangeable with digital signatures that cannot be exchanged. An owner of an NFT can verify their ownership through the use of a digital signature. For example, artists can add their own digital signature to a piece of art they have produced to ensure legitimate identification and transfer of ownership. The importance of NFTs as real life use cases will only increase!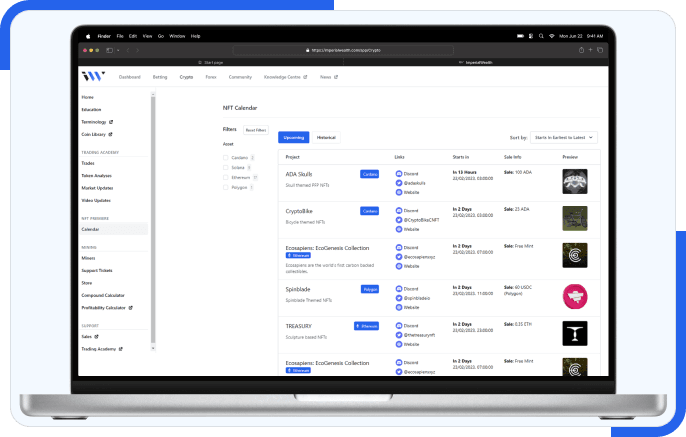 Have you heard about the hype surrounding NFT's, but don't know where to start? Join our NFT service and get alerts with the next NFT drops we are targeting!
Acquiring an NFT usually involves minting, whitelists and waitlists. All three of these things can be explained in our free NFT guide which can be read HERE . Alternatively, you can book a call with one of our experts HERE to ask any questions.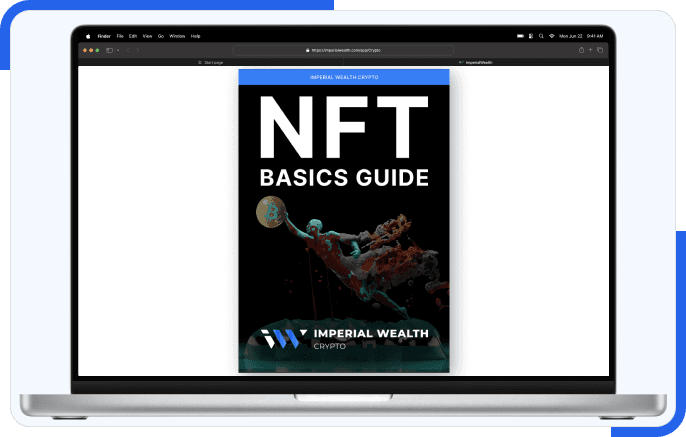 Start owning NFT's through our NFT Premier Service.
Once signed up, you gain exclusive access to expert analysis and NFT picks. You also will gain access to our NFT Premier Community Chat and our NFT Premier Announcements channel. In the general chat, all members of NFT Premiere can discuss upcoming NFT projects, current investments and anything else NFT related. The Announcements channel is used for tips provided by our experts and any general NFT market updates.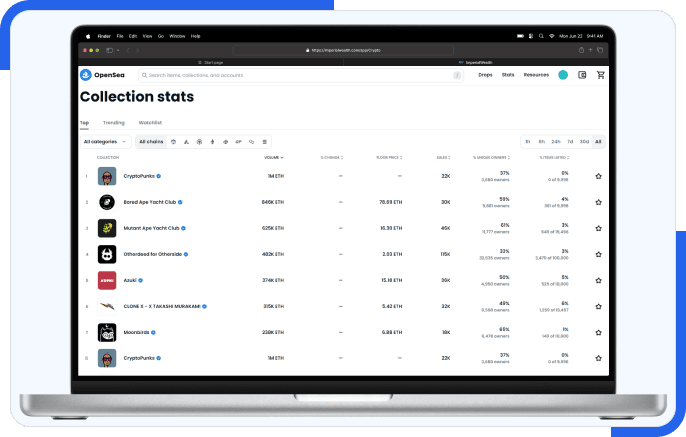 Our Teaching
Philosophy
Our Students learn to make money while making money. Once you are inside, we'll immediately focus on making you earn your first profits as soon as possible.
The Prefect Account Manager!
The best thing about Imperial Wealth is the Account Manager that you are assigned. You are able to ask them any questions when you are unsure. If this is something you are looking for, then I strongly recommend Imperial Wealth Crypto.
---
Danni
Professional & Accessible!
Everyone that I have dealt with at Imperial Wealth have been very professional, but also very accessible which is so important. I would have no hesitation recommending the Trading Academy or the DeFi course to anyone.
---
Ryan

Find the right price for you.
Gain lifetime access to a trading course that shapes the way you analyse middles and transform the way you trade.
---
What's Included
Plus All The
Free Resources
We know getting the best tips can be the difference between profit and loss. That is why we have a team full of crypto analysts who are constantly researching the next best coins to invest in.

We have created a guide by industry experts to help start your investment journey the right way

We have developed an information guide about the new hype in town called NFTs.
We know entering and exiting trades at the right time is the key to your success. That's why we provide you with expert analysis and trade signals!

With so many events on-going and everything change within minutes, it can be hard to keep track. Our community has got you covered.

Want a taste of what's to come? Are you new to investing? We've developed a course just for you.
Frequently Asked Questions
Open A Live Trading Account In Under 5 Minutes
Trade Cryptocurrency and derivatives with 24/5 expert support. Access a large array of cryptocurrency markets with all the tools you need to make decisions.