Betting
Earn
Massive Profits
With
Minimal Risk!
The ultimate low risk betting system that enables you to use bookmakers against each other without the need for promotions. Our unique middle betting system provides you with several advanced techniques that will provide you consistent profit for many years.
Profitable since day 1
Welcome To
The Middle Bets!
Our Middle Bet Accelerator system is an advanced investment resource that will teach you to make the most reliable middle bets in the game. With strategies for numerous sports and markets, there is plenty of money to be made.
Experts

2+

Weekly

$1,000+

Weeks of Content

4+

Techniques

5+
Learn From The
Best In The Business
Designed by the world's leading Middle expert OXY. This course is the next step of your low risk/high reward betting journey. OXY's unique course teaches you how to identify and calculate the true probability of a middle bet to ensure you're always betting with the odds in your favour, rather than the bookmakers.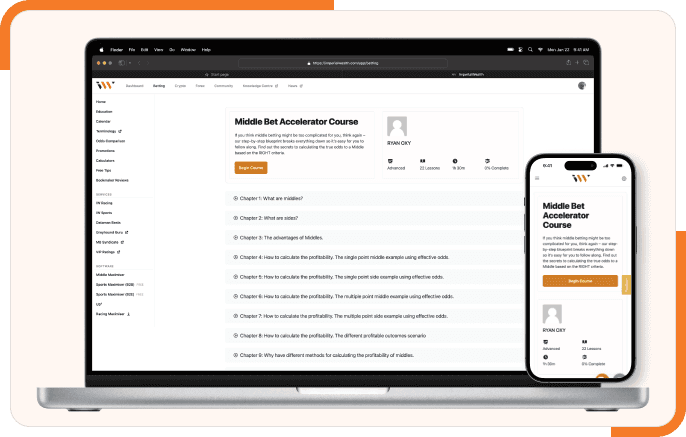 Learn The
Sports & Markets
The course goes through a number of advanced techniques that teach you how to middle bet on numerous markets and sports all whilst maintaining the longevity of your accounts so you can be using these methods for many years to come. Learn where your effort is best placed.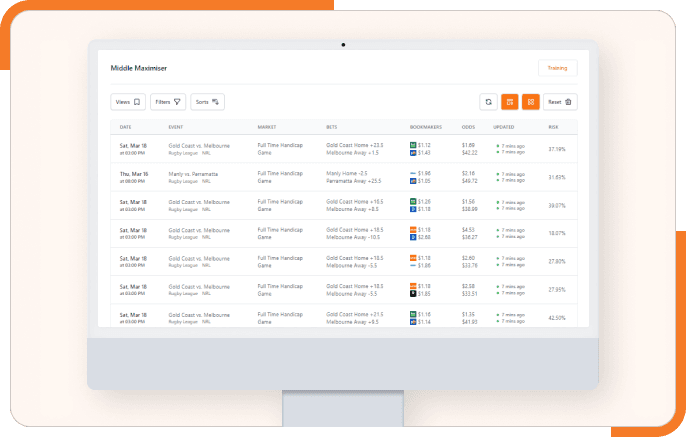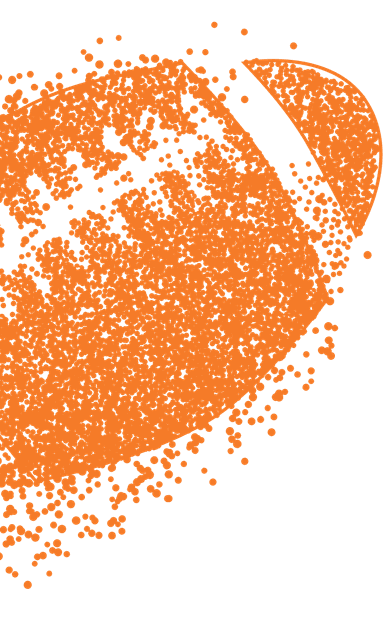 Join Like-Minded
Investors
Join a community of like minded investors and fellow middle bettors. Use our exclusive Middles Channel to get alerted to middle bets by other members, receive expert advice from OXY and learn even more niche knowledge about middle betting. Be enabled to share your experiences with others and gain knowledge through collaboration with others. Your network is your networth!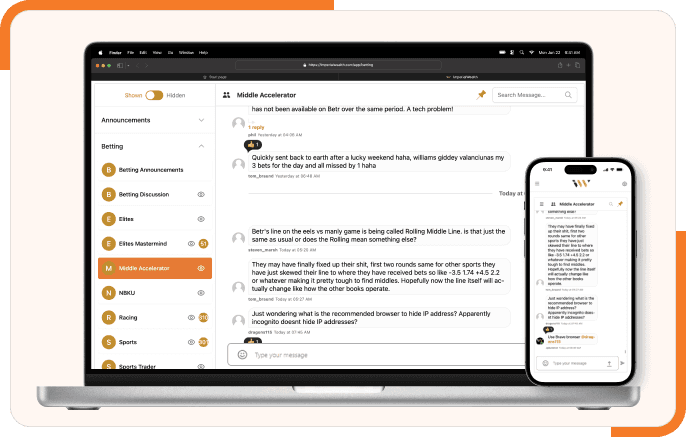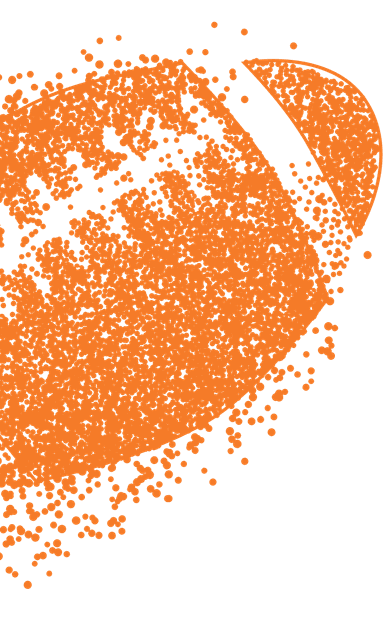 Risk vs Reward Of Our System
vs Conventional Investing
You may think that middle betting is risky. That couldn't be further from the truth. Middle betting is not gambling. If you compare middle betting to conventional investing:
Stocks, you might make 7-10% a year if you're lucky but you're completely exposed to market downturns.

Cryptocurrency, highly volatile and creates far more losers than winners.

Property, you need a lot of capital, it takes a long time to get decent ROI and you're exposed to market downturns.
All of those investments are FAR more risky than middle betting and require far more capital to build momentum, whereas middle bettors can often turn $1000 into $20,000 within the first year with little to no risk.
Middle Betting VS Other Investments
Are You Interested In Joining The Middle Bet Accelerator System?
Please Apply Below By Booking In A Time To Speak With Our Team
Plus All The
Free Resources
Our advanced promo calendar for sports & racing is updated on an hourly basis.
Our odds comparison covers most sports and markets for over 20 bookmakers.
We have 10+ calculators created by industry experts to make your life easier.
Our bookmaker reviews offer insights into each bookmaker and their offers.
We offer education to get you making money without paying us a cent!
We offer 1 on 1 mentoring for anyone who wishes to book a call with us.
Our bankroll management and staking is tailored to anyone. Mindset is key.
All of our services are performance driven and results are reviewed regularly.
Frequently Asked Questions
We're Driven By
Client Success
I've been with IW for couple years and…
I've been with IW for couple years and its been the best investment ive made, making over 5 figures annually. The IW team and members are all really helpful and are one of the reason ive stayed long term even though I didn't contribute much in the team chat. Started off with elites course then ck sports and racing. On the middles course now and hopefully bigger things soon. Will be looking into 6 figures in the next 1-2 years. High recommend!
Justin

Still have questions? Let's chat!
We're here for you.